Therafit pilates
Safe targeted fitness classes using pilates based movement philosophy.
Lisa Kolesar fell in love with Pilates just after getting her Doctorate degree and becoming licensed in Physical Therapy in 2005. She immediately recognized the mind-body connection and how this could help improve her fitness and how she could use Pilates based movement concepts to help her most functionally challenged patients move and feel better. Her undergraduate degree and license in Athletic Training also made it clear how challenging Pilates can be, even for high end athletes, and how this can improve athletic performance.
Lisa became a Certified Pilates Instructor in 2008. She has been using Pilates movement concepts since then to improve her patients functional mobility and overall fitness and body awareness. Lisa has also taken many clinical courses for manual therapy, orthopedics, pelvic floor, and ultimately in 2013 became a certified Orthopedic Clinical Specialist. She has also continued to take many courses specific to Pilates movement. In 2019 Lisa became a Balanced Body Master Instructor for the CoreAlign.
In 2018 Lisa opened TheraFit Pilates so she could help more people find a greater connection to their own health and wellness. She wants to empower individuals to become more mindful in their own bodies to increase their fitness and ability to move through the world with greater confidence. Giving people a safe place to improve their fitness knowing they are being instructed by a highly qualified individual.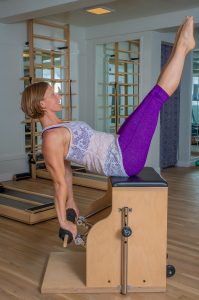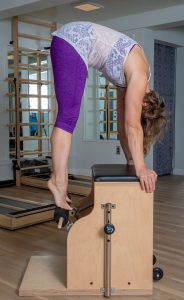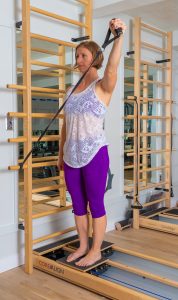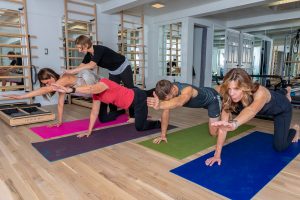 Contrology
"Contrology" is what the creator (Joseph Pilates) called Pilates before it was named after him. Contrology is the control of body movement, being able to stabilize one body area while moving another or coordinating movements and breath to improve efficiency. Many of us have learned compensatory habits (like shrugging when raising an arm) , and these habits cause pain and strain to our bodies.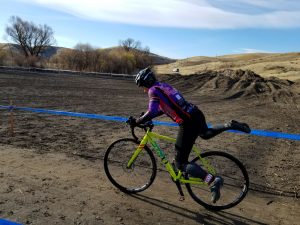 Fun Lisa INfo
Lisa has been active her whole life. In her early years she earned her Black belt in Tae-Kwon-Do, was a spring board diver, and wrestled in high school and club in college. She then became active as a triathlete and eventually fell in love with cycling and has been a competitive cyclist since 2012. Her active, and at times competitive, lifestyle allows her to relate to setting and achieving fitness goals.
Focus on Health
Because of Lisa's extended education, she can help her clients learn and understand how to better take control of their own health. She has worked with people with a wide variety of health concerns and injuries. She went into Physical Therapy with the ultimate goal of educating people to help them gain confidence in controlling their own health. TheraFit Pilates allows her to combine her passions. She can and will work with your health care practitioners as much as you would like her to.